Over a month after Daniel Stendel departed Oakwell, yet Barnsley are still looking for a new permanent manager.
We run the rule over five potential candidates in the next Barnsley manager market – and look at who could be up to the challenge of inspiring a great escape...
Adam Murray
Why he should get the job
Very honest.
Well-regarded on a personal level by seemingly everyone in the game who comes across him.
Adam Murray believes deeply in the importance of connecting players emotionally, which is why he often encourages them to put their phones away when at the ground or the training centre.
As we saw in the 2-2 home draw with Bristol City, in which the Reds scored twice in the closing stages to salvage a point, Murray has got his players competing well against some good teams in this league; his side have also held Swansea and West Brom.
Barnsley do not play any top nine sides between now and Christmas, so there is arguably enough in recent displays to suggest that elusive win will come under Murray – and maybe there is mileage in giving him a contract for the next six weeks.
Why he might not
Inexperienced.
Murray's only two tastes of management have come at Mansfield Town and Boston United, with those stints yielding mixed results.
Barnsley are two divisions higher than Mansfield were during his stint there, so it remains to be seen whether he is truly up to the challenge.
Verdict
Deserves credit for getting some competitive performances out of this group in an uncertain interim period; would need to deliver a few more victories though to inspire confidence that he is the answer for the rest of the season.
Neil Redfearn
Why he should get the job
Barnsley legend.
Neil Redfearn top-scored for them in 1996-97, en route to an unlikely promotion from the second-tier and has been a revered Red ever since.
Redfearn is often credited with the development at Leeds United of plenty of young talents including Alex Mowatt, who is now arguably Barnsley's best player.
Mowatt brings tenacity as well as a sweet left foot so, if Barnsley are to stay up, it could pay to build the team around the 54-year-old – Redfearn could be the man to do that.
Why he might not
Redfearn's last experience of senior management in the men's game came at Rotherham United, where he was dismissed with 12 defeats in 20 encounters.
He has not been in that zone for four years and, while some managers have the benefit of a pre-season to ease them in, the current Newcastle Under-23s coach would be jumping cold into a very challenging dogfight.
Verdict
There are better managers available to Barnsley – but Redfearn could potentially be a galvanizing presence at a crucial time.
Jan Siewert
Why he should get the job
A well-respected coach in the game.
Jan Siewert is credited, at Dortmund II, for his willingness to develop young players and his belief in a high-energy, fluid 4-3-3 setup.
He is also not shy to lay down the law with players when they do not carry out his instructions and tends to keep a distance from them.
Why he might not
It cannot be denied that his record at Huddersfield, 14 defeats in 18 league games, was very poor, even if 15 of those encounters came in the top flight.
Verdict
Part of the reason Siewert struggled at Huddersfield was because he was asked to control aspects of the club beyond coaching and team selection, because Sporting Director Olaf Rebbe left when his predecessor did and the club did not promptly appoint a replacement.
It looks as though, at Barnsley, the head coach is given little say over structural issues and Siewert might relish being able condense his focus to on-field matters.
Chris Coleman
Why he should get the job
Chris Coleman managed in the top flight with Fulham for four years.
He worked wonders to lead Wales to the semi-finals of Euro 2016, too, against the odds, so his experience is there for all to see.
The 49-year-old may be aware of left-back Ben Williams from the Wales setup and is likely to have the contacts to pull off the deals to bring some much-needed experience into the squad.
For example, if he could sign a leader like tenacious midfielder Joe Ledley or aerial powerhouse James Collins, with both being free agents and former players of Coleman, that could make a huge difference to Barnsley's organisation and their ability to defend their penalty area.
Why he might not
The last time Coleman managed a club rock bottom of the Championship with fundamental structural issues, he was unable to arrest the slide.
The Swansea-born boss' Sunderland tenure was unsuccessful, with 15 defeats in 29 games en route to relegation in 2017-18.
We are sure that Coleman has matured over the last 12 years - but there are unconfirmed suggestions that he rather enjoyed himself while in Spain!
#OnThisDay
in 2007, Chris Coleman turned up 90 minutes late for a press conference when he was Real Sociedad boss
He gave an excuse that his washing machine had flooded his flat, but it turned out that he'd been out partying till 5 in the morning... 😅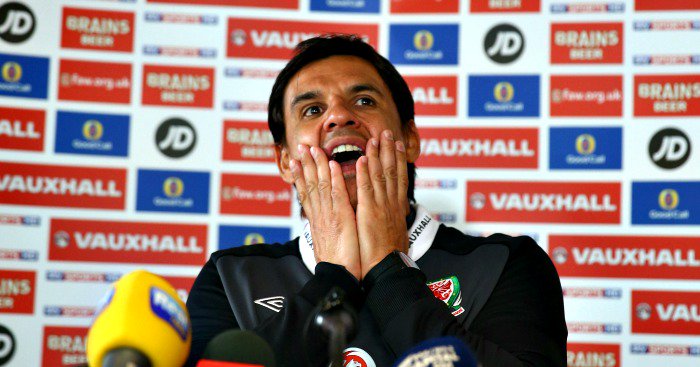 Verdict
If Barnsley's board have the humility to compromise their current strategy in order to give themselves the best possible chance of beating the drop, then Coleman could be an option.
Michael Duff
Why he should get the job
Michael Duff is proving himself an exciting, young manager.
The Northern Irishman does not berate his players but he does tell the truth and, in an era in which a lot of footballers are ego-massaged, Duff can bring refreshing simplicity to the job.
At Cheltenham Town, we have seen him perfect three patterns of play:
1) playing out from the back via Jacob Greaves and Charlie Raglan

2) direct balls to Luke Varney

3) counter-attacks through Alex Addai – generally later on in games
Because he is not just working on one pattern of play, his team is unpredictable, but because he is not working on six or seven patterns, players have a clear idea of their responsibilities.
READ: Four reasons why Michael Duff is thriving at Cheltenham
Barnsley's problem this season is that their plan has been overly reliant on high-pressing and quick transitions, which due to finite energy levels only works for a third of their games; Duff would help them manage games in different ways.
Delighted with my first year in charge. Thanks to all the players, staff and fans for their support
#uptheduff
Why he might not
Duff is yet to complete a full season as a manager in the EFL, so it may be too early to draw any definitive conclusions as to how far he can go.
He recently signed a three-and-a-half-year contract with the Robins, too, so Barnsley would have to pay significant compensation.
Verdict
The last League Two manager to take over a Championship club mid-season was Burton Albion's Gary Rowett, who led Birmingham City from 22nd in November 2014 to a 10th-placed finish; Duff would be a risk for Barnsley, but it could be a risk worth taking.