It's nearing a week since Stoke City sacked their third manager in the space of just 18 months.
They have since put up an abysmal showing in their subsequent 2-0 defeat to West Brom which - if not evident already - highlighted the need for a swift appointment.
Click here for the next Stoke manager market
Tony Pulis has, of course, been linked with the vacancy. At first, the link appeared to be an inevitable one given his history at the club, but the lack of high-quality candidates in the running has added fuel to the fire that he could actually return six years after his second spell came to an end.
So, with that in mind, we've run through the PROS and CONS of Pulis returning to the Britannia for a third crack of the whip...
PROS
Back to basics
It's not just this season that Stoke have struggled, but over the course of the last three seasons in which they have been relegated, endured a tough first campaign back in the Championship (16th), and now they are rooted to the foot of the table.
During this period they've gone through four different managers of varying degrees of experience who employ different styles of football.
Now, given that Stoke are 18 places and 17 points adrift of the play-offs, any hope of promotion this season have virtually been extinguished. Bar a simply stunning transformation - admittedly this is the Championship where anything can happen - they are unlikely to challenge for the top-6.
The Potters are already, alarmingly, six points from safety with just two wins to their name this season. In fact, they've only won five league games all year. The Nathan Jones project failed, so a back-to-basics approach is now needed.
At the time of writing it's not about appointing someone who employs a dazzling brand of football, but bringing in a manager who will get you results, get the team organised, disciplined and wipe out the silly mistakes.
Step-forward Tony Pulis.
Stoke supporters, would you like to see Tony Pulis return to your club for a third spell?

If not, then comment who you think should replace Nathan Jones... 🔴⚪️#SCFC

— The Sack Race (@thesackrace) November 5, 2019
Ready and available
Given how long Jones was under pressure, logically speaking you'd think that Stoke would have had a manager in mind when they eventually axed the Welshman.
But that's evidently not been the case.
Unlike a number of the other names that have been linked with the Potters, Pulis is out-of-work and interested in getting his trademark tracksuit and cap back on.
"I'm not so sure I'm ready for retirement. I think Debs has had enough of me already" he told Ian Holloway's podcast, while in August he said: "I am quite happy to wait and see what comes up. I will play it by ear."
Well, an opportunity close to home has now arisen so watch this space...
NEW PODCAST EPISODE WITH TONY PULIS NOW LIVE!
I sat down with my old mate Tony Pulis for the latest episode. We chatted about everything: the perceptions people have of Tony, whether he'll get back into management, and loads more in between.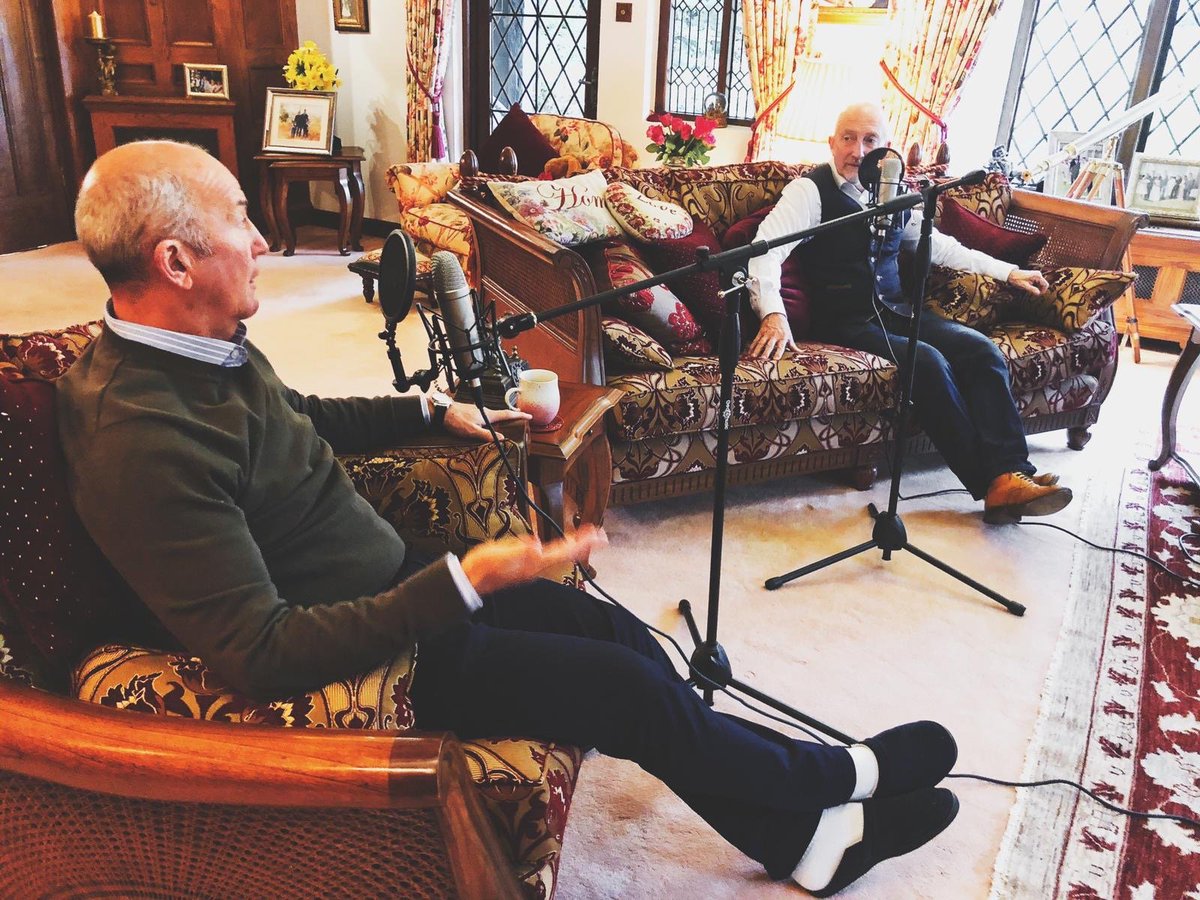 Never been relegated
Pulis first took over at Stoke in November 2002, but left at the end of the 2004/05 campaign, only to return in 2006.
They say never go back, however on that occasion, his return worked wonders and Pulis propelled the club into the Premier League for the first time, oversaw five consecutive seasons in the top-flight, never finished lower than 14th, managed in an FA Cup final and reached the knockout-stages of the Europa League.
Exactly 17 years ago when he was first appointed, Stoke were one point above the relegation zone. Under Pulis they stayed up on the final day.
In fact, in nearly 30 years in management Pulis has never been relegated, and you wouldn't back against him preserving that record should he return for a third spell.
@stokecity
need to re-sign Tony Pulis ASAP. Maybe, this time, he'll be fully appreciated by ALL when he, again, takes the club from the bottom of the Champ to the middle of the Prem.
#SCFC
CONS
Pragmatism over excitement
One of the reasons Stoke stuck by Jones for so long is that they could see what he was desperately trying to implement, but ultimately it didn't work out.
While Pulis represents a solid and steady replacement, his football philosophy is not exactly enthralling. He's defensively focused and his teams' displays are often effective yet sleep-inducing.
The majority of fans crave a manager that can excite them, get bums off seats and employ an attractive brand of football.
READ: Three alternative replacements for Nathan Jones at Stoke City
Not a long-term solution
During what proved to be his final season (2012/13) at Stoke, Pulis came in for criticism from fans. Afterall, he only carved out four league wins from his last 24 matches, nearly half of which ended in defeat.
Mark Hughes came in and did an impressive job, recording three consecutive 9th-place finishes, before hitting a brick wall. Paul Lambert was unable to halt the slump, while Gary Rowett followed, then in-came Jones as the club sought a new direction.
Fans are sick and tired of the high turnover of managers, and with three gaffers given the boot over the last 18 months, it's crucial that the next appointment is the correct one. Pulis could work in the short-term, but he's not a long-term solution.
While avoiding relegation is the priority at the moment, Stoke's ultimate goal is to get back into the Premier League. Whether Pulis could achieve this feat at the club for a second time is open to debate.
Third time unlucky
Pulis' achievements at Stoke will never be forgotten: promotion, the Premier League years, journeys to Wembley and into Europe. He didn't exactly leave on a high but he left with his reputation in tact.
He dispelled the 'never go back' myth, but would he be able to work his magic a third time? There's also the danger that the players won't take to his methods and style of play.
The Verdict
Stoke have had a shocker in 2019. They have been unlucky, but they've also been woeful at times. Confidence is low and errors are frequent.
The football won't be great but history tells us that Pulis will get results, which at this time is the most important thing. An appointment through to the end of the season makes sense.